Englewood Triathlon Fat Tire Division
I like big wheels. As hard as I try I can't seem to convince myself to buy a road/tri bike but it turns out that I don't have to change. As my aspirations lean more in the direction of doing the Englewood Triathlon I started talking to people who have been there, done that. The owner of
Real Bikes Englewood
, the town's newest bike shop told me that the Englewood Triathlon has a Fat Tire division. Perfect!
I checked the
results
from last year's race and sure enough there was a Fat Tire class with 8 competitors, 3 men / 5 women. That makes this adventure even more fun. Not only do I get to test my endurance in swimming, biking and running but I can do it on my knobbies.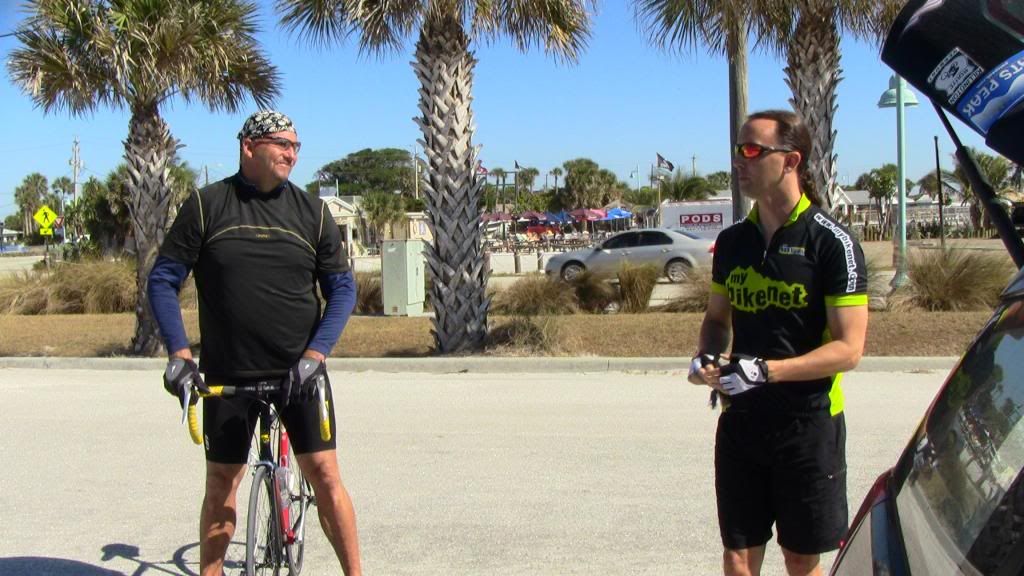 What makes me excited about this venture is that I love to time trial on my MTB. Last summer I did two of them with the
Tempo Cyclery group
and managed a 10 mile time of 33:40. It was some of the most fun I've had on a bike.
With this in mind I decided to go to the actual location where the race will be held next year - Englewood Beach. There I met Peyton "Shrek" Read, a BMX friend who cross trains on road bikes. Peyton has some monster legs and can pound out 30+ miles on skinny tires so I knew I'd be in for a serious workout.
Going north on Beach road Shrek lead the way into a headwind. He held the pace between 16-18mph which I could handle while drafting in my second largest gear. We reached Manasota Beach in about 24 minutes. Then we turned around and with the wind at our backs, we turned it on. Peyton shot up to 22mph and I moved into my highest gear pushing every muscle in my legs.
He was easily able to walk away and in fact waited a few times for me to catch up. We both picked up the pace when another rider decided to cruise past us. This is a 13 mile TT and my dream goal was to finish in 45 minutes, I did it in 46:15. Peyton could have done it even faster.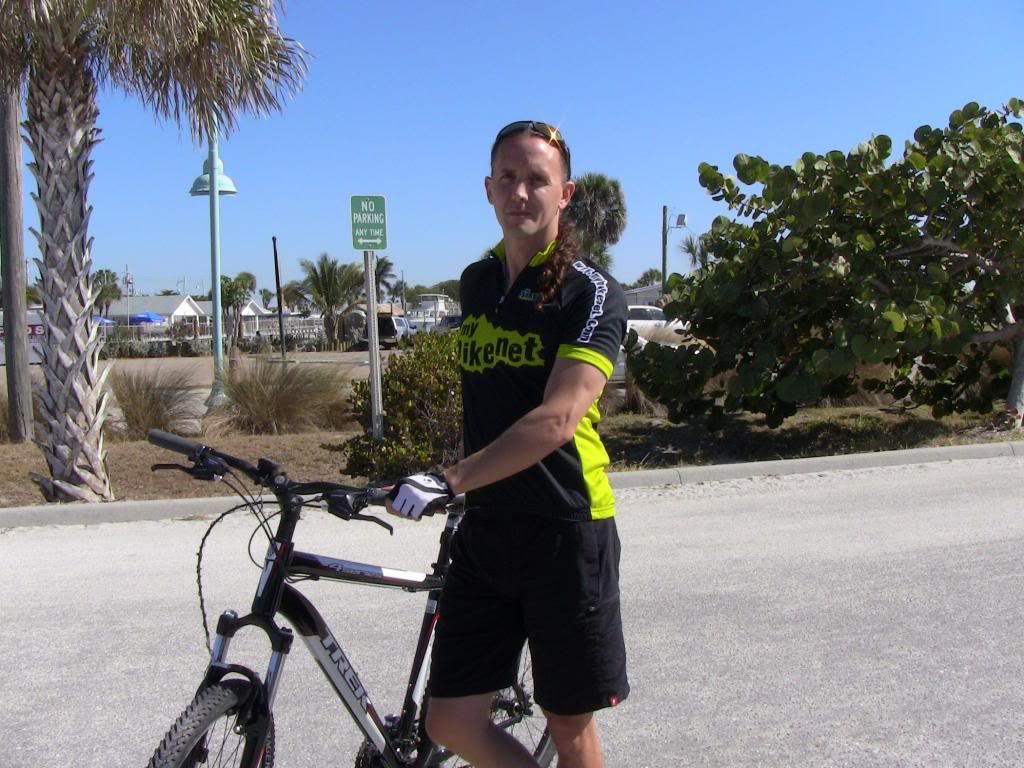 This was a good step for many reasons. First and most obvious is that if you train in the location of the actual race it builds your confidence. Second is that this was part of an amazing weekend of training that allowed me to set 3 personal records.
Bike 13 miles: 46:15
Swim 400 yards: 15:14
Run 5K: 26:54
Add those up and then build on it.
Who knows, I might just be competitive come next July.