Personal Record at the Frosty 5K
Who says you can't have snow or a snowman in Florida weather? I saw them both at the Frosty 5K run at Twin Lakes on Clark Road in Sarasota. Ok, the snow came from a machine and appeared to be more foamy than frozen and the snowman was wearing running shoes. Regardless of these minor details, 500 competitors enjoyed the 60 degree weather during a fun morning of racing, charity and comradery.
The park is somewhat smaller than I imagined but it did have a fun 1/2 mile jogging course that circled round a small pond. This meant that most of the race course went through adjoining neighborhoods. These were quiet suburban back roads that made for flat, straightforward runs. Parking was packed, this is clearly a popular year end race. I know that the
Zoomers Run Club
uses it as their race series final so I was happy to get in at least one score in 2012.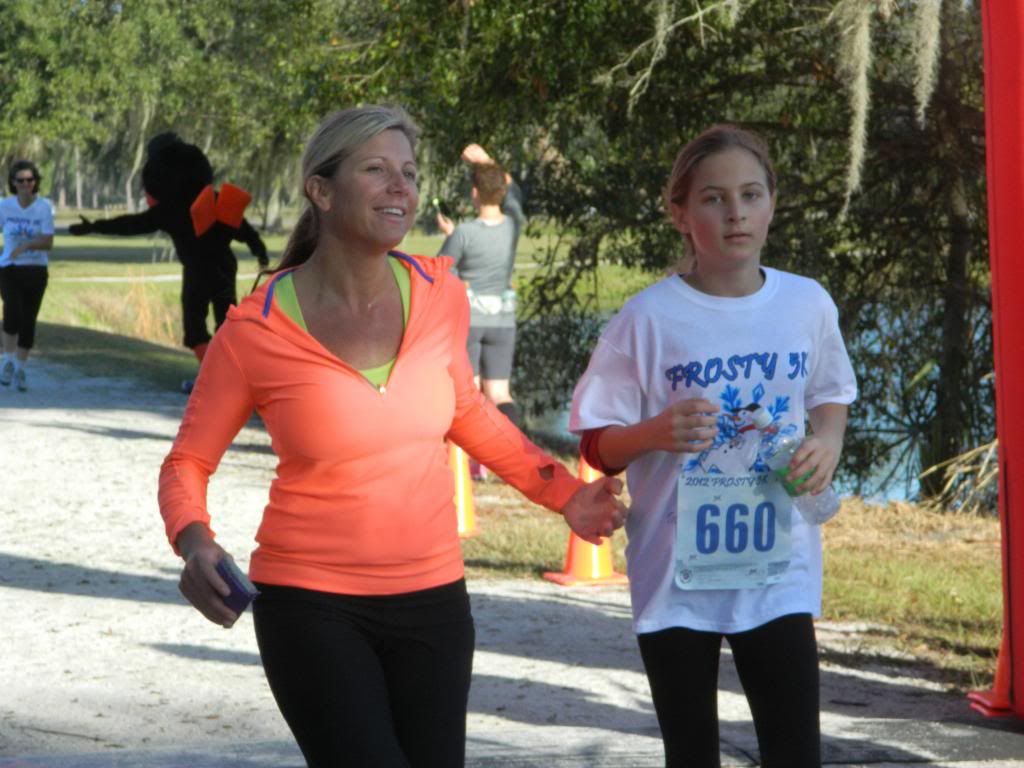 The Frosty 5K is put on by the
Active Suncoast Foundation
and they did an excellent job. The goody bags were huge and full treats including an attractive white logo dri-fit t-shirt. Vendors were present with athletic related products and even the Baltimore Oriole showed up. The food lines were very long but being exhausted I didn't stick around for photos and awards.
This race had a similar atmosphere to the Turkey Trot I ran a month ago at Edison College. The crowd was diverse, well humored and accepting of new people. Active Suncoast runs their times a little differently than I'm used to. Instead of attaching an electronic tag to your laces it was attached to your race number. The numbers themselves were very colorful and made for a prize in themselves.
As for the outcome, The Male Open winner was Sarasota's Jeff Vereckt. How many 40 years olds do you know that can run a 5K in 16:45? That is an impressive time. In the Ladies Open we saw North Port's Heather Butcher take the win with 18:30. The youngest runner to complete the course was Sarasota's Mark Schroeter. This 6 year old finished in 44:45 beating out 60 other runners. The eldest runner to finish was 85 year old Edward Shearer of Venice who scored well with 52:32.
2012 Frosty 5K Results
My start was a little stiffer than usual. Friday night before the race Terri and I had a full schedule which included reporting on a race at
Tampa BMX
. After which we had a 2 hour drive home. We got back at midnight. I didn't fall asleep until 2:30am then awoke at 5:30 for the race.
Otherwise all was right on track. I remembered to warm up fully, I remembered to use my Ironman Timex to track the split times and I remembered to steadily increase speed only by small increments. All of it worked perfectly. At the one mile mark I was sitting pretty at 7:57. My pace slowed a little in the next mile but by then I was in a groove and was able to shift into that next gear. I sprinted across the line in 26:12, a new personal best. The results put me in 13th place out of 27 runners in my age group plus I was 151 out of 495 overall.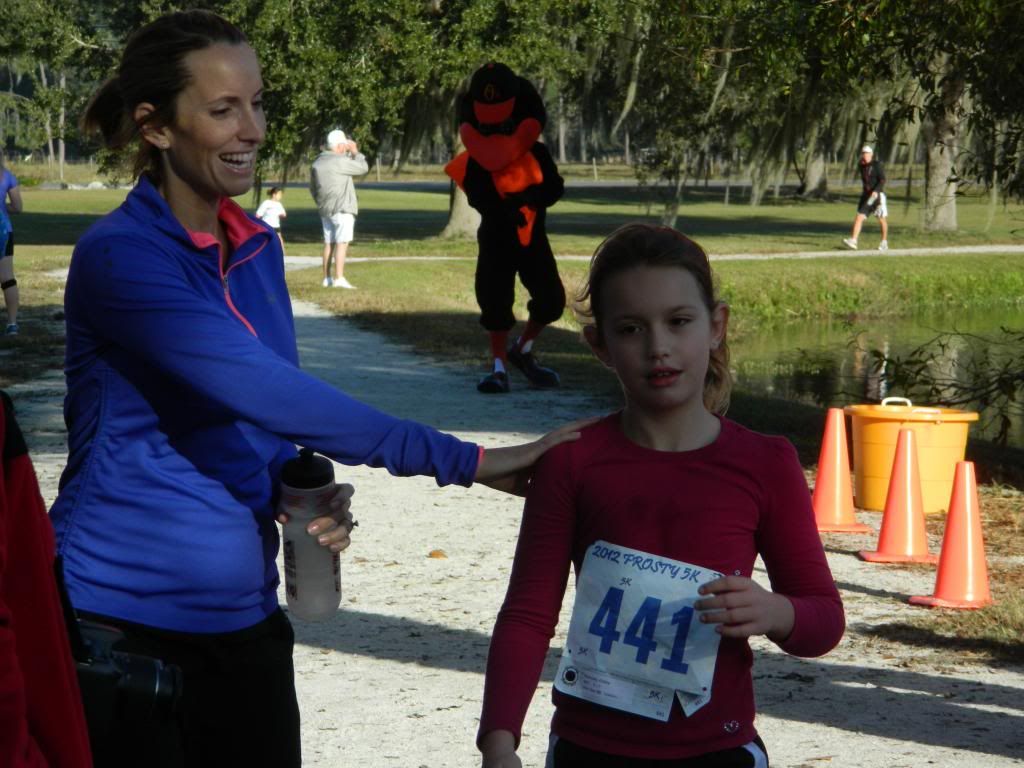 This was my 3rd and last running race of 2012. This new hobby has encouraged me to lift up my home training so that I'm now running 4 mile routes, the most recent only took 38:48. I'm planning on continuing to attend one race per month starting in the new year. Now that I have started running it is hard to imagine that I could ever stop.